AvaTrade Review
$10,000 Mobile Giveaway open an account with AvaTrade
New AvaTrader App trade wherever you are
Segregated Accounts with leading international banks
AvaTrade has just completed over ten years in the industry, and hence, it is one of the most trusted and established Forex brokers that are preferred by millions of traders in the global financial markets. Over the past decade, AvaTrade has increased its presence in more than 150 countries from around the world, and has kept up with the role of catering to the most stringent requirements of modern-day traders. Unlike other established traders who are complacent in their strategies, AvaTrade continues to hone and refine their brokerage services to ensure that their clients get the best platform for an excellent trading experience. In this AvaTrade review, we will analyze how the company has fared over the last few years, and what are the services offered by the firm to retain its strong foothold in the Forex market.
Click here and get up to $10,000 Welcome Bonus from AvaTrade!
Is AvaTrade Regulated & Do They Accept US Traders?
AvaTrade is regulated by several regulatory organizations that include the Central Bank of Ireland, the ASIC in Australia, the British Virgin Islands Financial Services Commission, the Financial Services Agency in Japan, and the Financial Services Board in South Africa. The Central Bank of Ireland comes under the MiFID derivative; hence, AvaTrade is free to render services to clients throughout Europe. AvaTrade is successful in satisfying regulatory guidelines from some of the major countries in the world, which allows it to offer custom-tailored services to different traders from all over the world.
However, US traders cannot open an account with AvaTrade, as the company hasn't received a license from the NFA to operate in the US. The NFA and the CFTC impose several trading restrictions that are honestly in direct contradiction to some of the services offered by the broker. On the other hand, AvaTrade should make their experience count by opening a US-specific brokerage company. This will not only help in roping in more customers, but it will also help the company to establish a better credibility in the global financial markets.
You can easily claim up to $10,000 bonus – just use our link and start trading now!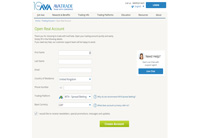 Open a new account at AvaTrade and take bonus of up to $10,000!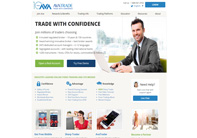 Have a look at the Trading Platforms that AvaTrade offers you!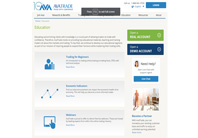 Follow their courses of Forex Education and trade successfully!
AvaTrade$10,000 BonusTrusted Broker200+ instrumentsTrade Now!
How Is The AvaTrade Forex Trading Experience?
AvaTrade offers different types of platforms and accounts for traders with varied requirements. The minimum deposit for opening an account with the broker starts at $100, and users are eligible for a 20% AvaTrade bonus on all initial deposits. However, there is a maximum limit of $10,000 AvaTrade bonus imposed per client. The minimum deposit is not the lowest in the market, but it certainly caters to a whole category of traders who wish to open a mini account at a reliable and trusted Forex brokerage.
AvaTrade has six different types of trading platforms that traders can choose according to their preferences. The primary trading platform is developed around the AvaTrade MT4 interface, which is the most adopted trading platform in the entire Forex marketplace. Traders can also choose AvaTade's version of the trading platform known as the AvaTrader, which is available for both desktop as well as AvaTrade mobile trading. The AvaTrader is a graphics-oriented alternative to the AvaTrade MT4 platform, and offers extensive charting options, one-click trading, as well as other proprietary analytical tools to help traders to exercise more freedom and control over their trades. Clients who don't have access to a dedicated trading platform can also utilize the Web Trader, but there are several limitations when compared to a stand-alone dedicated trading terminal. However, Web Trader is a great option for those who require the convenience of mobile trading without making a compromise on screen size.
The AvaTrader mobile platform is available for both Android as well as iOS users. The mobile platform has all the basic functionalities that allow a trader to open, manage, and close trades on the move. Both the mobile as well as desktop platforms offer more than 200 financial assets to trade from, which makes the AvaTrade Forex account a great platform for traders to diversify their trading portfolio.
Traders can also open a free demo account that can be used to analyze the performance of the platform before opening a live account. There are no restrictions imposed on demo accounts.
Are The Costs of AvaTrade Forex Trading Nominal?
General Information
Operator:
AVA Trade EU Ltd.
Founded:
2006
Address:
Five Lamps Place, Amiens Street, Dublin 1, Ireland
Phone:
+44 8005200423
Email:
[email protected]
The cost of trading is a significant factor while choosing a Forex broker. AvaTrade spreads range from 3 to 5 pips for the majors, and other assets can see larger spreads. The AvaTrade spreads are floated in the market, which can see huge variations between regular trading hours and during news events. AvaTrade does not offer very tight spreads when compared to some of the other Forex brokers, but they are competitive and do not charge excessive fees or commissions. Overnight trades also accrue SWAPs. Therefore, traders should account for such fees before opening trades with the broker. Deposits and withdrawals are a seamless process, but withdrawals can take up to a week. Traders can use several payment options such as credit cards, bank transfers, or payment processors such as Skrill to deposit and withdraw funds from the broker.
Is AvaTrade Committed To Customer Support?
AvaTrade offers customer service in 12 different languages, which is considered to be a great asset to any company. The broker also assigns a dedicated account manager for each client, which is something that instills confidence in a trader. Of course, premium account holders get access to one-on-training and other similar benefits. In the case of an emergency, clients can access customer support through the 24 hours live chat, emails, or through direct phone calls to their representative offices.
AvaTrade is certainly a reputed broker that offers one of the best Forex brokerage services in the Forex markets and is certainly well-suited for traders who are looking to set up a long-term trading account. AvaTrade manages to serve as a benchmark for all new as well as existing brokers to improve and refine their services.