A Detailed Guide To Choosing The Best Binary Options Brokers
Since 2008, binary options have managed to garner immense popularity that led to a significant rise in the number of binary options brokers around the world. During the initial days of binary options trading, traders had to be deal with a handful of brokers that were not properly regulated, which led to a huge number of broker scams and financial fraud.
However, CySEC became the first regulatory agency that started regulating brokers, which paved the way for a majority of regulatory organizations from around the world to follow suit and regulate binary options brokers in their particular geographic location. Today, it is easier to choose a binary options broker that is not only governed by a credible organization but is also committed to top-notch customer service by guaranteeing the safety of clients' funds in an efficient manner. Binary options UK brokers are highly popular among the trading crowd due to their regulation under the FCA and the relative ease of rules and guidelines with respect to binary options trading in UK.
Trading binary options is a risky business, and as a trader, you should have the confidence and the peace of mind to ensure that your money and investments are safe with your desired broker. Being safe is the primary step to achieving success in binary options trading, which is why at Binary Options Trading, we concentrate on reviewing the best brokers available in the business so as to offer you the most comprehensive choices when it comes to selecting a safe and secure binary options broker.
The Role Of Regulation In Binary Options Trading
Binary options were integrated into the financial markets only in recent years, but there is still a massive debate among traditional investors and financial forums as to whether binary options can be considered as valid financial instruments. During the early days, most binary options brokers operated as bucket shops or scam houses, whose primary goal was to earn money by performing a series of financial frauds against their clients. Several binary options brokers were found to be guilty of indulging in fraudulent behaviors such as betting against the customer, rigging the trading platform, holding out on payments, price manipulation, and more. This led to a fair share of investors losing their money in the market, which quickly established binary options as the riskiest investment ventures of all time.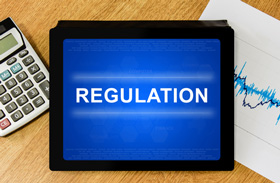 An alarming increase in the number of scams forced several regulatory agencies to intervene and started regulating brokers to ensure that they adhere to a strict set of guidelines to ensure that all financial transactions are carried out fairly and with integrity. Regulatory agencies such as the CySEC, ASIC, and other organizations under the MiFID derivate have issued a stringent framework of operational procedures to prevent all instances of financial fraud and abuse. However, both regulated as well as unregulated brokers continue to indulge in fraudulent activities even to this day, which consistently results in substantial penalties and permanent bans.
The problem is further compounded by the countless number of wannabe brokers whose only aim is to make money by indulging in fraudulent activities. We often see new brokers advertising their services through online forums and websites on a daily basis, and it becomes difficult to understand the authenticity of such brokers. Most fake brokers also falsely claim to be regulated by a regulatory agency, when in fact, they aren't related to such organizations in any manner.
Agencies such as the FCA are highly proactive in their efforts to minimize scams and ensure the integrity of the markets. Binary trading in UK has gained prominence mainly due to the strict regulatory framework of the FCA which stipulates that all member companies and binary options brokers in UK should abide by the rules and regulations set forward by the agency from time to time. However, there are brokers that fail to adhere to the specific regulatory frameworks and continue to indulge in fraudulent activities. So in the midst of all this, how does the trader protect his investments and choose a genuine, reliable, and regulated broker?
Binary Options Brokers Reviews To The Rescue
Broker reviews are considered to be one of the most valuable tools that can help traders and investors to stay safe from financial frauds and client abuse. Reviews are powerful mediums that allow a potential investor to learn more about a broker before depositing real money into a broker's account. These reviews are aimed at analyzing a broker's history and performance to ensure that investors will have a clear idea about the reliability and safety of the broker in a real world trading scenario.
However, binary options brokers are also subjected to negative reviews that are usually posted by disgruntled clients or competitors. Honest negative reviews can help a potential investor, but false negative reviews are contrary to the integrity of the market. Some investors lack the knowledge about the risk of binary options and usually vent their frustration of losing money against a broker by posting negative feedback. Some brokers also use negative review publicity to ensure that their competitors don't get the much-needed exposure among new clients.
At Binary Options Trading, we review some of the top binary options brokers in the industry that are consistently at the top of our rankings for their services and reliability. When it comes to the safety of the funds, only a regulated and authentic broker can guarantee the security of capital along with good customer support, excellent regulatory compliance, and instant payouts of profits without restrictions.
Binary Options & Country Wide Restrictions
Binary options are not available in all countries, as there are region-specific restrictions put in place to ensure that scams and frauds are kept to a bare minimum. For instance, most binary options brokers do not accept clients from the US due to the stringent rules that they have to follow. The CFTC and NFA have put forward numerous guidelines that severely limit the freedom of brokers, which inadvertently affects a company's bottom line. There are only a handful binary options brokers in the world that cater specifically to traders in the US. Some countries such as Israel have put up a complete ban on binary options due to their resemblance to gambling.
Therefore, traders should choose a binary options broker only if their country's jurisdiction allows them to. A trader is at the liberty to choose a binary options broker in any country that they desire, but it should be noted that in the event of a dispute, the trader might not receive legal assistance or support to ensure that the dispute can be resolved in the best possible manner. Under most circumstances, binary options UK brokers accept clients from all over the world, but when it comes to accepting clients from the US, a trader should make it a priority to choose a broker situated in the US.
How To Choose A Broker Through The Best Binary Options Sites
Selecting a binary broker in UK or anywhere in the world shouldn't be considered as a chore. Instead, traders should consider this as an integral part of their investment. A broker should be considered as a partner in a business, which is why investors should spend a fair amount of time on researching the best available options in the market. Ultimately, the reliability of a broker decides the success of a trader, as he should be able to withdraw his profits at any time without any restrictions whatsoever. However, if a broker withholds the money or denies payment for some reason, the trader might as well as lose the money in a trade or gamble it away in a casino.
Binary Options Trading is one of the best binary trading websites available online that offers a vast resource of broker information for a trader to perform extensive research about a company that they are dealing with. The best binary options sites are devoted to providing the most comprehensive information about brokers to help traders make an informed choice. We make it easy for you to gather a wide variety of facts about a company at a single place without having to visit multiple sites to get the information that you are after.
Factors To Consider Before Choosing A Broker
Broker Regulation
An investor should always make it a priority to choose a binary options broker that is regulated by a credible regulatory agency. Unlike Forex brokers, there aren't many regulatory organizations in the world that regulate binary options. Hence, a trader must be vigilant against broker scams and financial frauds by taking the time to research through several brokers before choosing one that fits their criteria. At Binary Options Trading, we provide you with a list of reputed and regulated binary trading brokers in UK regulated by the FCA and other companies across the globe that have a real history of fair and honest dealings with their customers.
Years In The Industry
Although not a prerequisite, a broker with an excellent history of service and many years of experience can naturally provide better services for a customer. The longer a company exists in the industry, the better the chances that they are regulated and accountable. Binary options trading has only been around for a few years. Hence, the age of a broker alone shouldn't be a primary factor while deciding which broker to choose, as new brokers may provide new features and flexible services that can certainly outperform existing brokers in the industry. New competition also forces existing brokers to improve the range of their services and offer better trading experiences for their clients. However, most binary options brokers in UK have a credible history of fair dealings, which can work in the favor of their clients.
Customer Feedback & Payouts History
Customer feedback is another important consideration while choosing a binary options broker. While browsing through customer feedback, always ensure that the reviews are posted by genuine clients who provide honest feedback. It would be wise to stay away from overly positive or overly negative feedback, as these types of feedbacks are usually posted by company representatives or resentful clients.
While checking through customer feedback, pay particular attention to the payouts history of a company, as payouts are clear indicators of how a company deals with its customers. A company that has a healthy history of regular payouts fares well regarding competition, as they are committed to excellent customer service by maintaining the integrity of the markets.
Trading Platform's Ease of Use
Trading binary options is risky and stressful; therefore, a trader should have access to a feature-rich and easy-to-use interface that provides all the resources and information at a single glance. The platform should perform seamlessly, and should be free of technical glitches. A trader can always evaluate a trading platform by opening a demo account with the broker, which primarily provides a risk-free environment for potential clients to test the platform before depositing money into a real live account.
Range Of Financial Instruments/Assets On Offer
The binary options market is a large industry that encompasses a broad range of assets that include currencies, stocks, indices, commodities, and futures. Therefore, a good binary options broker should provide a significant number of financial instruments to ensure that the trader has the flexibility to choose an asset that satisfies his/her requirements. A variety of financial instruments also provides the opportunity for an investor to diversify his investments and improve his chances of success.
How Much Bonus Do They Offer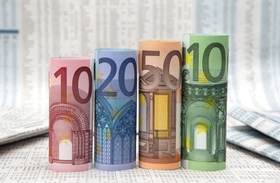 Everybody likes a bonus now and then, and if a broker is willing to provide bonuses on deposits, investors are bound to be extremely pleased. Several binary options brokers offer varied bonuses as part of a tier system that has specific percentages of bonuses according to the investment capital. Some brokers offer even a 100% bonus on the deposited capital, but it is subject to a maximum amount due to liquidity reasons.
However, traders should be careful of bonuses as profits accrued through bonuses can only be withdrawn after specific trading conditions are met. Some brokers also reserve the right to freeze the entire capital (including deposit and bonus) until a trader completes a minimum amount of trading volume. This might negatively affect a trader who wishes to make premature withdrawals before the trading conditions are met.
Customer Support
The most evident aspect of choosing the services of any company would be to ensure that the company is committed to top-notch customer support. Due to the immense negative aspects of binary options scams, a trader can be rest-assured if he chooses a broker that pays extra care and attention towards maintaining a good customer service channel. Customer support is usually indicative of the services and reliability of a company.
Some Useful Guidelines On A Broker's Trading Conditions & Policies
It is important for a trader to have a general idea of trading conditions imposed by brokers on binary options trades and investments. Trading policies vary widely from broker to broker, but there are a few standard rules and guidelines that apply to most brokers in the industry. Once again, this is just a reference point, and the actual trading conditions of a specific binary options broker should be carefully researched before opening an account with them.
Minimum & Maximum Deposits
Leverage plays a vital role in traditional forms of trading in Forex and Equities, which is why brokers in that industry can offer trading accounts starting from just $1 all the way to millions of dollars. Traditional brokerage houses are linked to liquidity providers such as banks that fill the order opened by a trader, which is why such brokers have the flexibility of offering leverage as well as liquidity according to a trader's requirements.
On the other hand, binary options work differently to a regular market, and there are several restrictions on the minimum and maximum deposits that can be made by a binary options trader. In most cases, the minimum deposit is set at $100, while the maximum deposit is dependent on the broker. Traders can also find brokers that accept deposits as low as $5, but they are far and few in between.
Minimum & Maximum Amount Per Trade
Unlike traditional brokers that deal in Forex Or Equity trading, binary options brokers don't provide the options for investing large amounts of money per trade. There is usually a cap on the maximum amount per trade that is mostly set at $5,000 by most brokers. A broker rarely offers a higher amount than this as it will negatively affect the liquidity of the broker during a trader's large winning streak. Also, the minimum amount per trade is usually around $5. However, some brokers also allow traders to start trading from just $1. Most mainstream binary options brokers set the minimum and maximum amounts per trade at $5 and $5,000 respectively.
Winning & Losing Percentages
Different brokers offer different levels of profits and losses as per the percentage returns on invested capital. On an average, traders can expect anywhere between 40% to 90% returns on winning trades, while losing trades can only earn a maximum of 20%. However, most brokers don't offer a return on losing trades and the average profits hover around the 75-80% mark.
Managing A Trade
Once in a binary options trade, a trader will have to wait for the expiry of the option to determine whether it is a win or loss. This means that a trader cannot exit a trade if he believes that it is going against his position. However, some brokers offer the advantage of managing a trade by allowing a trader to invest more money to extend the expiry time. This can help traders to count on the trade moving in their direction within an extended period. Such a feature is only available at select few brokers, as most binary options brokers don't allow traders to manage their trades.
Binary options are now considered as a large market that promises an enormous profit potential for an organized trader. A trader should be diligent in the thought process to ensure that they choose a binary options broker that supports their trading endeavors without any strings attached. At Binary Options Trading, we help you to choose the best binary options broker in UK according to your specific requirements.