Contact us
Please use the contact form in order to get in touch with us or members of our team. Usual response time is under 6 hours in normal business hours.  Below we introduce our team.
Thank you for visiting our site.
Are you concerned about your data in regards to GDPR?
Are you interested in working with us?
For any other information please contact: [email protected]
Michael Warwick
Born in Manchester in 1966, Michael studied economics at Manchester University before taking up a graduate position at the city's oldest firm of stockbrokers. Having undertaken the CFA qualification, Michael is now an expert in his field, benefitting from almost 30 years of experience in the investment industry. He boasts an extensive and diverse client base and works in both an advisory and discretionary capacity across a broad spectrum of markets. Michael has a specific interest in binary options trading, having developed a range of successful and consistent strategies through in-depth technical analysis and he has an excellent reputation for accuracy. Specialising in Elliott Wave Theory, Michael writes advisory articles on the subject of technical charting and money management. He lives with his wife Gwen and his son James in Altrincham, and when he is not at work, he can be found teeing off on his local golf course.
Jeremy Gordon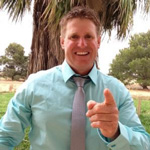 Jeremy entered the world of binary options trading almost by accident when a friend asked him to use his expertise in computing to assist him with his online trading account. When he saw how lucrative the financial world could be, he decided to concentrate on developing successful strategies and dedicated himself to becoming an expert trader. Born in Chelmsford in 1980, Jeremy attended the University of Essex gaining a Bsc in Computer Science. His early career saw him working as a software developer and web designer until he developed his passion for binary options trading. At first, he combined this interest with his day job until, after 5 years of honing his skills he decided to set up his own trading advisory business. He now holds online binary options webinars and tutorials on a host of trading strategies, risk reduction methods and technical analysis. He is passionate about imparting his hard-earned knowledge to novice traders to help them to replicate his own success in the markets. In his free time, he likes nothing better than spending time with his wife Lauren and his daughters, Lucy and Caitlin, whether on a bike ride, camping trip or taking to the waterways on the family's boat.
Charlotte Sutton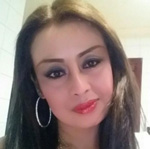 From a young age, Charlotte always knew that she was interested in finance and economics. After winning her school's coveted sixth form maths prize, she went on to study Banking and Finance at Middlesex University before going on to be awarded a Masters in Finance at the prestigious London Business School in 2002. After completing an internship at one of London's top investment banks, she was offered a position as an associate and passed the FCA exams. With a passion for lifelong study, she began studying for the Corporate Finance Qualification and in 2007 was promoted to a vice president position with the responsibility of handling her own client base. Although Charlotte enjoyed the challenge of her new post, the long hours of the role became too much after the birth of her daughter in 2010 and she decided to move her career in a different direction. She is now an independent financial and investment advisor working online and from home and a full time trader. As a consultant and mentor, she is a firm believer in developing a consistent trading strategy through competent technical analysis and risk management and is currently writing a book to help newcomers to the financial markets based on her own extensive experience. Her hobbies are centred.